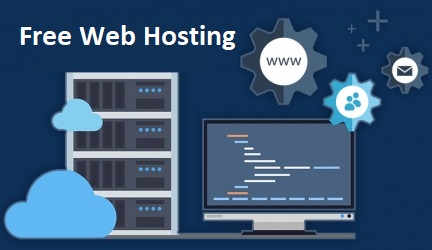 Free web hosting is not a recommended thing for a business that wants to be serious. Find out why and what alternatives you have available.
If we start from the premise that cheap things keep little, how much should free things keep? Let's see together 9 reasons why it is good not to go for a free version in terms of web hosting.
# 1 – Nothing is free
No one will give you anything for free without waiting for something in return sooner or later. In other words, hosting that you consider to be free is not free but you pay it "in a different way".
Hosting companies usually inject your ads / ads into your site because they generate revenue for them. This not only makes your site look ugly but it will also lose credibility because visitors will consider it spam. Last but not least, we must bear in mind that too many ads on the site can attract a penalty from Google.
# 2 – Limited Resources
Free hosting generally comes with limited resources. The most popular are disk space and traffic. These are somewhat critical because without enough space you cannot add content to the site, and without sufficient traffic the site will no longer be functional when it is exceeded.
There are other "hidden" resources that can be limited, for example a missing mysql extension, file upload conditioning on file size, restricted rights on certain directories, etc. All this makes it more or less impossible to host your site on such a free server.
# 3 – Low Performance
The performance of your site directly affects the site visitors, which is why it is somewhat critical that the performance be high. A survey says half of the visitors leave the site if it loads in more than 2 seconds. On free hosting, in addition to the high page load time, there is a higher risk that the site will run intermittently.
# 4 – Low or no support
For many, technical support is the most important factor, for beginners technical support is mandatory. Often the technical support is not the one we expect even in case of paid hosting packages, especially when you opt for free hosting.
Do not put high hopes on technical support, you can consider from the beginning that you are on your own.
# 5 – Security is left to be desired
The security of a severe one involves some costs, and as soon as the hosting is free, investing in security is not a priority. In other words, you use hosting on your own responsibility. There have been cases in which hackers have broken such servers and accessed the personal information of those who used those services. Are you sure you want to take this risk?
# 6 – Your site is not actually yours
Before applying for a free hosting I recommend that you read the terms and conditions as you may have unpleasant surprises. There have been cases where some sites hosted for free were closed for no reason and without any explanation. Some companies prohibit you from having advertising material on your own site, others forbid you to sell or transfer it. In other words, once you have uploaded the site to a server of this type, the ownership rights will no longer belong to you. This is why you need to carefully read the terms and conditions page.
# 7 – Free hosting can disappear anytime
At any time the company may terminate the free service or even force you to some extent to upgrade to a paid package. They will announce you in advance but this will not help you much. As long as you do not have a contract to be respected, you cannot have the security of a stable and sustainable service. One such example is Yahoo's free hosting service Geocities, which closed in 2009.
# 8 – Credibility
The fact that you rely on a free service certainly does not inspire confidence in your visitors. A reputable business is oriented towards quality hosting. Especially avoid free hosting that forces you to use a sub-domain of theirs, otherwise you will never be able to develop a brand.
# 9 – SEO optimization affected
If you opt for free hosting on the subdomain, the display of your site in the search engines may be suffering. It's a big difference if you're in Google's position 1 or position 10, especially if you go over the first page.
A better alternative to free web hosting
Now that we've figured out why it's good to avoid free web hosting, we should see where to go