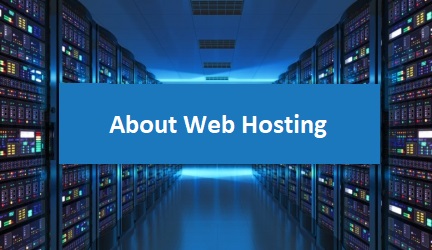 Web hosting (in English: web hosting ) is a service offered to both companies and individuals, which allows them to publish a website on the Internet – to put it available on the web for "visitors" online. The provider gives the client storage space on a server connected to the Internet and usually physically located in a data center. Often the supplier:
Allocates to each web site hosted and a unique web domain name.
provides the client not only the storage space required for the site and email addresses, but even an entire server (virtual) including its operating system.
Of the most common web hosting packages, we find:
Free hosting: this type of hosting has many limitations and often advertisements
Shared hosting: The site is located on a server that supports other sites that share resources and are often limited.
The newest platforms (cpanel) provide TLS certificate to secure the connection between website and visitors. Google favors SEO-protected sites with a TLS certificate.
VDS: Virtual Dedicated Server or Virtual Private Server (VPS), this service splits a server's resources into multiple virtual machines. Modern solutions offer VPS cloud services. Thus, virtual machines (VPS) can move quickly from one server to another without losing data, with very little downtime. The most used cloud platforms are Openstack, VMware etc.
Reseller: Allows the user to "sell" third party hosting packages.